The Yasaka Offset Hair Scissors is one of the most popular all-rounder professional barber scissors in Australia. Made in Japan, the Yasaka Offset model holds a sharp edge for longer and will handle almost all your barbering hair techniques.
The Yasaka brand has been producing professional barber scissors for over 50 years. They are leaders in the barber scissor industry due to their products being both reliable and affordable.
Professional grade Japanese cutting steel at affordable prices is hard to come by, but Yasaka continues to deliver and surprise barbers.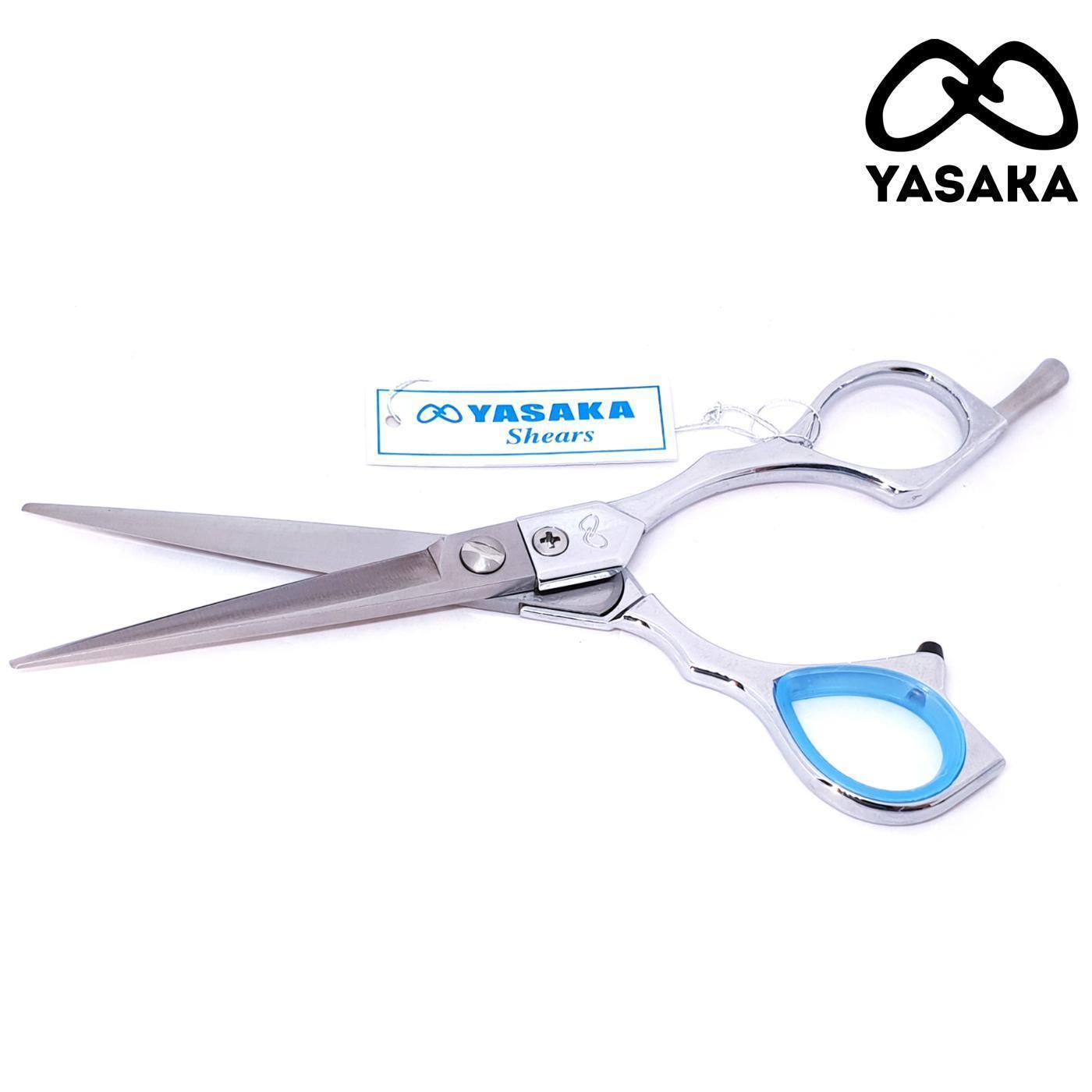 Yasaka Offset Handle Scissor
Price: Between $349 to 500 Per Offset Pair
Sizes: 5", 5.5" and 6"
Types: Cutting
Steel: ATS314 Cobalt Steel
Rating: ★★★★
Review: If you are looking for an all-rounder professional barber scissor, then take a look at the Yasaka Offset Handle model. Using premium Japanese steel, the scissor has a sharp clam-shaped edge that allows you to cut hair effortlessly. They last for over ten years and are one of best value Japanese scissors in the world.